Buhlmann Laboratories
Labor Diagnostika Nord (LDN)
GenomeMe
Trust Medical
Mediagnost
BioVendor
British BioCell International
ECM Biosciences
Fine-test
DIAsource Immunoassays
Biogenex
Dianova
Demeditec Diagnostics
PUDA SCIENTIFIC
---

www.buhlmannlabs.ch
BUHLMANN Laboratories focuses its strategy on research and production in the fields of Allergy, Neuro-Immunology, Auto-Immunity and Inflammation, Cardiovascular and Endocrinology. BUHLMANN is a world leader in speciality diagnostics for Melatonin, Ganglioside, Vasopressin, Angiotensin Converting Enzyme, Angiotensin, Vitamin B6, Calprotectin, Auto-Immunity, and a unique, patented cellular allergy assay, CAST (Cellular Antigen Stimulation Test). BUHLMANN have also released the first in-vitro diagnostic home testing device, IBDoc®, which measures the inflammatory marker, Calprotectin, and provides IBD patients with a convenient method for self-testing and disease monitoring.
---

www.ldn.de

Since its foundation in 1996, LDN have been devoted to the development, production and supply of speciality in-vitro diagnostic test systems and innovative technologies for clinical and research laboratories. Today, LDN are recognised as a global player leading the immunoassay market for Biogenic Amines. The integral part of this success is largely due to their assays providing the quantitative determination of free Metanephrines in plasma, the Catecholamines, Histamine and Serotonin. The scope of their product portfolio expands beyond Biogenic Amines, with a vast array of immunological assays available across Neuroscience, Endocrinology, Food Safety and Research areas. One key highlight is their trademark Food Safety assays, HistaSure™, which represent a group of assays utilising ELISA or lateral flow technologies for the quantification of Histamine in foods. Additionally, LDN manufacture immunoassays for other niche parameters such as Free Testosterone, 17-OH-Progesterone, Chromogranin A, DHT, Estrone. LDN continue to innovate on a consistent basis, developing on average five to seven new products a year.
---

www.genomeme.ca

GenomeMe specialise in mouse and rabbit IHC (immunohistochemistry) monoclonal antibodies, including the BRAFV600E antibody, for clinical diagnostic use. Since their inception in 2017, they have been able to develop over 260 clinical IHC antibodies. Moreover, GenomeMe is the best choice for your multiplex IHC staining needs. With highly streamlined multiplex IHC protocols, users can detect up to eight markers simultaneously for the accurate assessment of a specific patient's immune-status, making it the ideal technology for biomarker detection. Expanding beyond their IHC portfolio, GenomeMe also offer a range of genetic testing applications using qPCR and NGS technologies.
---
http://www.trustmedical.jp

Trust Medical Co., Ltd. develop and manufacture a broad range of medical devices and diagnostic kits with a strong focus on genetic and antibody technologies. Their Adrenal Vein Sampling (AVS) Accuracy Kit is a key highlight from their product range. With an abundance of literature supporting its use, the AVS Accuracy Kit enables point-of-care confirmation of accuracy of AVS by rapid cortisol assay, giving radiologists real time information regarding catheter position. The AVS Accuracy Kit has proven to increase the success rate of AVS procedures in cases of suspected Hyperaldosteronism.
---

www.mediagnost.de

Mediagnost, founded in 1985, develop, produce and distribute a vast array of high-quality diagnostic products in the areas of Endocrinology, Infectiology and Neurology. Their close affiliation with various universities and research laboratories has enabled them to translate scientific findings into marketable products. Consequently, Mediagnost have evolved into a modern and innovative enterprise, whose products and diagnostic tools are marketed across the globe. Mediagnost are dedicated to continuous research in various areas of biotechnology. Their focus is on the further development of vaccines against hepatitis A, the development of test kits in the field of Endocrinology, in particular for the detection of growth disorders. Additionally, their research activities also focus on the development of new test procedures for the early detection of neurological diseases and sepsis, and of new, highly sensitive markers for the detection of alcohol abuse.
---
www.biovendor.com

BioVendor are an international group of biotechnology companies focused on the development, production and distribution of IVD products and technologies for laboratory automation. Established in 1992, BioVendor have been defined by their strong desire and passion for innovation, and believe that high-quality, fast and reliable diagnosis are paramount for successful treatment. Their product portfolio consists of a broad range of immunoassays, recombinant proteins, monoclonal and polyclonal antibodies, and molecular-based assays using the latest technologies that provide powerful and helpful tools for biomedical research and diagnostic laboratories. The scope of their product range covers multiple scientific areas including Endocrinology, Rheumatology, Immunology, Neurology, Cardiology, Oncology, Nephrology, Gastroenterology and Serology. Recently, their main focus of research has been centred around new microRNA biomarkers involved in the pathogenesis of many cancerous, cardiovascular and neurological diseases. Moreover, BioVendor are looking to develop immunoassays for the determination of innovative protein biomarkers aiding in the diagnosis of inflammation, sepsis, cardiovascular diseases and kidney disease using a new automated random-access analyser.
---

www.britishbiocell.co.uk

BBI have served the global diagnostics industry for over 50 years and are the world's largest independent producer of immuno-diagnostics reagents. Their core competencies include a comprehensive suite of reagents with custom development options, lateral flow development, diagnostic manufacturing services and smartphone reader technologies. BBI utilise their decades of experience in all stages of diagnostic development, providing the right solutions the first time. Their range of immuno-diagnostics reagents includes human antigens, antibodies, gold nanoparticles and conjugates, enzymes, and serum and plasma products. In 2020, BBI acquired DIARECT GbmH which significantly strengthened their reagent portfolio, adding a range autoimmune, allergy and infectious disease antigen products, and an assortment of stabilisers, blockers and substrates to their product mix.
---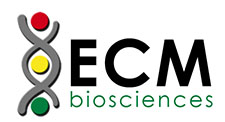 www.ecmbiosciences.com

ECM Biosciences develops novel biotechnologies for life science research. They work in collaboration with research institutions worldwide to develop innovative tools for the advancement of research and therapies related to human diseases, such as cancers, immune dysfunction, cardiovascular disease, and brain disorders. Their portfolio mix comprises a broad range of antibodies, lysates and peptides which are manufactured and tested in-house to generate the highest quality research reagents for use in applications including western blot, ELISA capture, immunohistochemistry, and immunoprecipitation.
---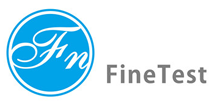 www.fn-test.com

Fine Biotech is an ISO9001:2015 Certified Company, that offers a full line of quality research kits, including ELISAs and their related reagents, immunohistochemistry kits, high quality antibodies, and recombinant proteins. Their portfolio mix covers a multitude of research areas including Metabolism, Signal Transduction, Immunology, Neuroscience, Oncology, Cardiovascular, Cell Division and Differentiation, Developmental Biology, Epigenetics and Stem Cells. Fine Biotech technical support are dedicated to providing professional and friendly assistance for our customers. Moreover, they strive to continuously improve customer experience and pride themselves on their comprehensive technical support. Fine Biotech pride themselves on providing high-quality products by implementing stringent quality assurance procedures ensuring that their products are of the highest quality available for the international market. Moreover, their rapid turnaround time in production ensures that reagents are readily available for purchase by their customers.
---

www.diasource-diagnostics.com

DIAsource ImmunoAssays® S.A. (A BioVendor Group company) is an international diagnostic company based in Belgium with more than 30 years of experience in IVD (kits and instrumentation). They have become a world leader within the fields of Endocrinology, Auto-Immunity, and Infectious Diseases and have set the standards with commitment to continuously support their customers. DIAsource pride themselves in four key areas: (1) quality; (2) service; (3) affordability; and (4) flexibility. Their main goal is to provide total and one-stop solutions for RIA and ELISA applications. Their portfolio mix is very comprehensive ranging from manual assays and instruments for small laboratories (Readers ,Washer, Shakers, Gamma-Counters), to assays and instruments offering full automatization to medium-sized and high- throughput clinical laboratories (for ELISA Stratec Gemini and Dynex Technologies instruments e.g.DS2®, DSX® and Agility® and for RIA automation CoNext125 sample Preparation Automate). DIAsource are also a recognized supplier of high quality and unique Antibodies dedicated to IVD manufacturers.
---

www.biogenex.com

BioGenex designs, develops and commercializes molecular pathology systems for Tumor diagnosis, prognosis, precision medicine and life science research. Their aim is to becomes a global molecular medicine company that provides affordable healthcare solutions for life science research and personalised medicine. BioGenex pride themselves on delivering cutting edge technology, years ahead of its competition. Their industry-leading next-generation cytogenetic FISH workflow solution and miRNA system for characterization of Cancer of Unknown Primary (CUP) and undifferentiated tumours are revolutionising pathology. Moreover, BioGenex provide the finest systems for immunohistochemistry, in situ hybridization, and PCR, in addition to antibodies, probes, antigen retrieval, detection systems, and histology stains. They provide quality systems and are committed to best-in-class customer care.
---

www.dianova.com

Since 1982, Dianova have been offering its customers high-quality antibodies, immunoassays and products for molecular biology. They pride themselves on providing outstanding customer service, and are happy to take the time to answer any questions or advise you on the optimal combination of primary antibodies, secondary antibodies and detection systems for all immunological methods. Dianova are continuously expanding their range of premium antibodies available to customers. Some key highlights from their portfolio include:
The anti-mutated Calreticulin antibody clone (Cat DIA-CAL), detects all types of Calreticulin (CALR) mutations in FFPE bone marrow biopsies. The finding that CALR mutations occur in the majority of patients with JAK2/MPL non-mutated ET and PMF has caused a strong demand for a simple assay detecting CALR mutations in MPNs. CAL2 immunohistochemistry is a sensitive, rapid and cost-effective method to identify all CALR mutations in MPNs.
The anti-IDH1 R132H antibody clone H09 (Cat DIA-H09), has attracted enormous interest among Neuropathologists. This unique, point mutation specific antibody is an essential tool for routine diagnosis in Neuropathological laboratories, allowing differentiation between reactive gliosis and low-grade glioma. This antibody enables the detection of single infiltrating tumour cells.
Antibody clone SZ31 (Cat DIA-310), is the only anti-CD31 antibody available worldwide that is effective on standard-formalin fixed paraffin-embedded mouse tissue. Consequently, this antibody is extremely important for research and preclinical studies of Angiogenesis in mouse models (e.g., human tumour xenografts).
The anti-His-Tag antibody (Cat DIA-900), exhibits far greater sensitivity compared to other available clones (e.g., Biacore™: 3 x 10 -10 M).
---

www.demeditec.com
Since their foundation in 1987, Demeditec Diagnostics has rapidly grown to become a successful and reliable manufacturer and supplier of in-vitro diagnostic test kits that are sold worldwide. Demeditec manufacture diagnostic test kits that are used in clinical and research laboratories throughout the world. Their assays include RIAs and ELISAs which cover Human and Veterinary Diagnostics, Endocrinology - especially Salivary Diagnostics, Infectious Diseases, Autoimmunity, Biogenic Amines, Tumour Markers and Food Analytics. They pride themselves on manufacturing products of the highest quality and are certified according to ISO 9001 and ISO 13485 standards. Moreover, Demeditec Diagnostics also possess a strong focus on their customer service and R&D departments – ensuring consistent and reliable customer service, in addition to the development of new and innovative tests.
---
www.pudascience.com
PUDA SCIENTIFIC are a team of experienced scientists with many years of experience in the life sciences. They offer a broad range of antigens, antibodies, recombinant proteins and ELISAs across multiple scientific disciplines including food safety and animal diseases. PUDA SCIENTIFIC are proud of their ability to supply a vast array of products that allows them to serve the needs of all of their customers.
---