Buhlmann Laboratories
Labor Diagnostika Nord (LDN)
Genomeme
Trust medical
Mediagnost
BioVendor
British BioCell International
ECM Biosciences
BioVet-Inc.
Human Diagnostics
Fine-test
DIAsource Immunoassays
Biogenex
Dianova
---

www.buhlmannlabs.ch
BUHLMANN Laboratories focuses its strategy in research and production in the fields of Allergy, Neuro-Immunology, Auto-Immunity and Inflammation, Cardiovascular and Endocrinology. BUHLMANN is a world leader in speciality diagnostics for Melatonin , Ganglioside ,Vasopressin, Angiotensin Converting Enzyme, Angiotensin, Vitamin B6, Calprotectin, Auto-Immunity , and a unique, patented cellular allergy assay, the CAST (Cellular Antigen Stimulation Test)
---

www.ldn.de
Since its foundation in 1996 LDN has been devoted to the development, production and supply of speciality in-vitro diagnostics test systems and innovative technologies to the clinical and research laboratory markets. LDN began with assays for the determination of Biogenic Amines with immunological test systems and are now considered to be the world wide market leader. The integral part of this success are assays for the quantitative determination of Free Metanephrines in plasma, the Catecholamines and Serotonin. LDN has expanded the business to related diagnostic areas such as Food Control(Histamine Food ELISA,HisQuick™), Food Intolerance (Histamine in Stool), Neurotransmitters and Amino Acids. LDN has further expanded to introduce a comprehensive panel of ELISA and CLIA assays on the field of Infectious Diseases with specialities such as EBV, ToRCH and Helicobacter. In addition , the Endocrinological panel offers quantitative enzyme immunoassays especially also for niche parameters e.g. Free Testosterone, 17-OH-Progesterone, Chromogranin A, DHT, Estrone.
---

www.genomeme.ca
We are the vanguard of a revolution towards precision healthcare
GenomeMe is at the forefront of a movement to make Precision Medicine a new paradigm for healthcare. Our genetic tests and diagnostic kits enable physicians to peer deep into the unique origins of health and disease within each of their patients, radically customizing the healthcare they can deliver.
We are at the dawn of a new, genome-empowered era. Join us at the start of this bright new age and make the future of precision medicine begin today.
---
Trust medical
---

www.mediagnost.de
Mediagnost , founded in 1985, develops, produces and distributes high quality diagnostics products for the areas of Endocrinology, Infectious Biology, Neurology and Food Diagnostics and is dedicated to the research and manufacture of diagnostic test systems. It has evolved into a modern and innovative enterprise, whose products and diagnostic tools are marketed across the globe.
---
www.biovendor.com
BioVendor produces and distributes medical equipment and medical research products for International markets. They maintain a high standard of customer support services, including training and consultancy.
Established in 1995 , the BioVendor Research & Diagnostic Products division is an innovative, rapidly growing biotechnology company. BioVendor's key strength is its ability to develop and manufacture novel immunoassays, recombinant proteins, monoclonal and polyclonal antibodies using the most advanced technologies. They offer a complete range of products for in-vitro diagnostics with particular focus on Obesity/Metabolic syndrome , Diabetes, Cardiovascular physiology, Renal disease and injury, Bone metabolism/Osteoporosis, Infection/Inflammation and Oncology/Tumor markers.
---

www.britishbiocell.co.uk
British BioCell International's unique formula gold and silver colloids are widely regarded within the Diagnostic and Research industries as the "Gold Standard".
BBInternational first developed perfectly spherical cluster free gold in 1986. They have an enviable amount of experience, skill and knowledge in the lateral flow test market, and have now used this knowledge to expand their portfolio to include Micro-array gold.
---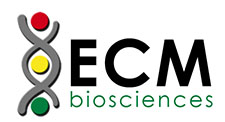 www.ecmbiosciences.com
ECM Biosciences develops novel biotechnologies for life science research. They work in collaboration with research institutions worldwide to develop innovative tools for the advancement of research and therapies related to neuropathology, cancer, immune dysfunction and cardiovascular disease.
Their scientific collaborations focus on the molecular components that generate cell motility – the changes in cell shape that facilitate cell movement and determine cell structure.
---
www.biovet.ca
BioVet-Inc. develops and markets an extensive array of diagnostics kits that are simple to use , and an effective and quick way of detecting certain specific illnesses or to provide an accurate measure of Progesterone levels of animals , thereby increasing the chances of successful insemination.
A team of experienced researchers devote their time and energy to develop new kits and optimise current assays.
---

www.human.de
HUMAN is today one of the few global manufacturers of diagnostic products capable of supplying a broad range of medical laboratory equipment, clinical analyzers and test kits to more than 160 countries. We sell our products through a well-organised network of exclusive distributors and numerous OEM partners. Both our distributors and the end users trust HUMAN because of the excellent quality, service, and reliable and cost-effective products.
---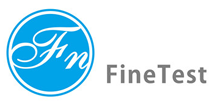 www.fn-test.com
Fine Biotech is an ISO9001:2008 Certified Company,offers a full line of quality research kits,which include ELISA Kits,related ELISA assistant reagents and more high quality antibodies, recombinant proteins.
Fine Biotech technical support are delicated to providing with professional and friendly assistance for our customers. Strict and multiple quality control ensure that our products continue to successfully supply for the international market. Moreover, we strive to continuously improve the customer experience through comprehensive technical support. High quality,rapid turnaround and personal support for all FineTest services are guaranteed.
Should you have any problems,or any ideas on ways that we can improve our service,please feel free to call upon us.Thank you for your interest in FineTest products and we look forward to supplying you in the near future.
---

www.diasource-diagnostics.com
30 years of experience in IVD..
DIAsource ImmunoAssays (formerly BioSource) is an international diagnostics company (Belgium), develops, manufactures and markets clinical diagnostic products in the field of endocrinology and infectious diseases. Core products are RIA and ELISA technology and reagents for open ELISA automated analyzers as well as antibodies for use in in-vitro diagnostic assays with specific development and manufacturing programs for Vitamin D, Renin, Calcitonin and many others. We also provide selected instrumentation for ELISA . It is our ambition to use our 30 years of expertise in Antibody and Assay development to become a well-known source of diagnostic immunoassays for the IVD market.
---

www.biogenex.com
BioGenex designs, develops and commercializes molecular pathology systems for cancer diagnosis, prognosis, precession medicine and life science research. The recent introduction of our cytogenetic FISH workflow solution and miRNA system for characterization of Cancer of Unknown Primary (CUP) and undifferentiated tumors are a game changer and envy of the industry. Our fully-automated molecular pathology workstations are the most advanced system available globally. BioGenex prides itself on delivering cutting edge technology, years ahead of its competition, providing the finest systems for immunohistochemistry (IHC), In Situ hybridization (ISH), FISH, Special stains and In Situ PCR. BioGenex unconditionally guarantees performance of its systems and products: antibodies, probes, antigen retrieval, detection systems and histology stains. We are committed to provide quality systems and best in class customer care.
---

www.dianova.com
Optistain (from dianova) is a premium product line, integrating selected antibodies for immunostaining of standard formalin-fixed paraffin-embedded tissue. With their key contacts in German pathological institutes and in close collaboration with academic institutes dianova will gradually expand the optistain IHC range with the addition of new, unique antibodies.
The new anti-mutated Calreticulin antibody, clone (Cat DIA-CAL) detects all types of CALRETICULIN mutations in FFPE bone marrow biopsies. The finding that CALR mutations occur in the majority of patients with JAK2/MPL non-mutated ET and PMF has caused a strong demand for a simple assay detecting CALR mutations in MPNs. CAL2 immunohistochemistry is a sensitive, rapid and cost-effective method to identify all CALR mutations in MPNs.
The anti-IDH1 R132H antibody, clone H09 (Cat DIA-H09), has attracted enormous interest among Neuropathologists. This unique, point mutation specific antibody is an essential tool for routine diagnosis in Neuropathological laboratories, allowing differentiation between reactive gliosis and low grade glioma. This antibody enables the detection of single infiltrating tumor cells.
Antibody clone SZ31 (Cat DIA-310), is the only anti-CD31 antibody available worldwide that is effective on standard-formalin fixed paraffin-embedded mouse tissue. This makes this antibody extremely important for research and preclinical studies of Angiogenesis in mouse models, e.g. human tumor xenografts.
Another key product is the anti-His-Tag antibody (Cat DIA-900), which has a very high sensitivity when compared to other available clones (Biacore™: 3x 10-10M)
Manufacturer Product Highlights
anti-mutated Calreticulin (clone CAL2)
anti-IDH1 R1232H (clone H09)
anti-ms CD31 (clone SZ31)